Jurassic World: Dominion Dominates Fandom Wikis - The Loop
Play Sound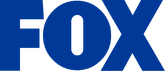 Not to be confused with 20th Century Fox Television
The Fox Broadcasting Company also known as FOX, is a major primetime network channel accessible through antennae that airs primetime programming seven days a week and owned by Fox Corporation. The network was launched by News Corporation's Rupert Mudoch in 1986 as FBC and renamed FOX in 1987. The network is named after its former sister company 20th Century Fox.
The network is part of the Big Four primetime television stations which includes Columbia Broadcasting System (CBS), National Broadcasting Company, and American Broadcasting Company (ABC). The primetime schedule is aired through FOX affiliates and typically, the affiliates have their own schedule but give FOX the peak hours of television to air primetime programming. FOX does not air primetime programming past 10:00pm, unlike the other three of the Big Four, which air primetime programming up to 11:00pm, giving the extra hours to local affiliates. On select days, primetime programming begins at 7:00pm on Sundays, with every other day starting at 8:00pm.
Duncanville airs on this channel on Sundays at 8:30pm. This channel is separate from 20th Century Fox (re-branded as 20th Century Studios in January 2020, but the television divisions remain unchanged), the movie division now owned by The Walt Disney Company, who co-produces Duncanville through 20th Century Fox Television with FOX and Comcast through Universal Television. Due to Federal Communications Commission, the federal government agency overseeing broadcast media, Disney legally could not buy the FOX network, as it already owns American Broadcasting Company (ABC), as the FCC prohibits a company from owning more than one of the Big Four. However, Disney is a major supplier of FOX's programming, through its sister company 20th Century Fox Television.
Programming
FOX airs a variety of programming, including 9-1-1, Prodigal Son, Master Chef, The Masked Singer, Family Guy, Bob's Burgers, The Simpsons, and more. FOX has up to 20 hours of primetime programming a week. Many of these programs are owned by The Walt Disney Company and licensed to FOX or co-produced with 20th Century Fox Television (post-merger material such as Bless the Harts, Outmatched, neXt, Duncanville, or The Great North, to a name a few). However, some of their new programming are exclusively under a new production company called FOX Entertainment (or FOX Alternative Entertainment with The Masked Singer) and have no affiliation with 20th Century Fox Television. FOX Entertainment also produces programming with Warner Bros. (Call Me Kat, Prodigal Son), CBS (BH90210, The Moodys (American TV series)) and NBCUniversal (Duncanville (American TV series), Almost Family).