Welcome to the Duncanville Wiki, an encyclopedia focused on the new animated series on FOX Duncanville. Our subreddit is r/duncanville_fox.
Interested in contributing? Great! Be sure to check out the rules before you make your first edit. You are directed to them upon entry of the wiki, so ignorance of the rules is not an excuse. If you just stopped by to read, that's okay too.
NEXT EPISODE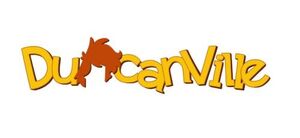 TBA
TBA
Season 2, Episode 1
TBA

LATEST EPISODE
May 17, 2020
8:30 PM
Season 1, Episode 11
Duncan competes against Mia for class president.
Community content is available under
CC-BY-SA
unless otherwise noted.